Check out the rendering image of the Fisker Alaska EV truck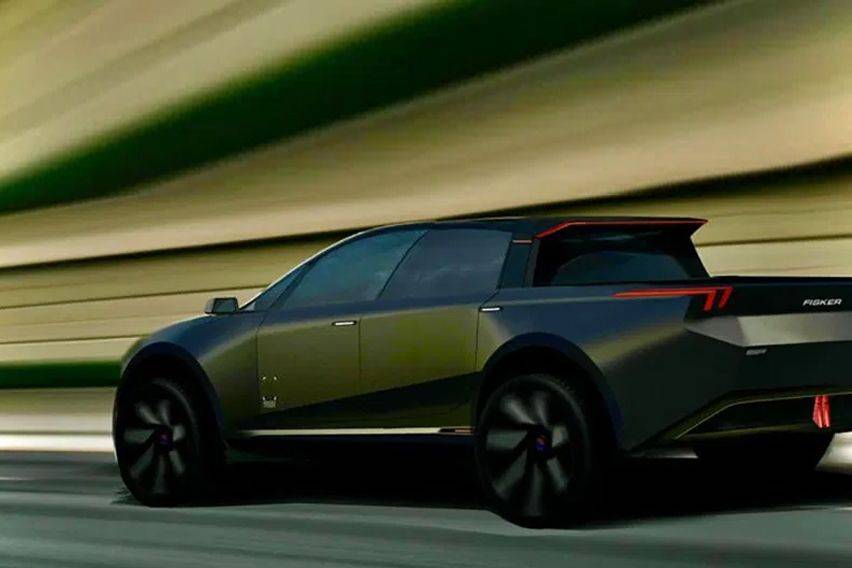 The 2022 Fisker Alaska pickup truck has been previewed in a rendered image that has recently surfaced online. In the latest reveal, the all-electric UTE looks aggressive that seems to be created for speed. 
The company founder and CEO, Henrik Fisker is the first to reveal the image of the forthcoming offering. Revealed over LinkedIn, the Fisker all-electric UTE showcases a sleek and angular styling. 
The dual-cab pick-up's styling is unique from almost every angle; the automaker seems to have adopted a style like never before. However, the CEO emphasized that this image shared over social media platforms isn't the final design of the upcoming offering.
As per his post: "Ok, yes, [the] next vehicle might be a lifestyle pick up truck!". Further, Mr. Henrik Fisker's post also said that. "But not just any truck! We want to create the lightest, most efficient EV pick up in the world! Making it the most sustainable! Image is just a teaser! Not the final: final will be way more radical!".
Interestingly, this is not the first time that Mr. Fisker has come up with something like this. Previously, he revealed an image of the Fisker Alaska on his Twitter handle, in early 2020. The image showcased the truck's rear with accompanying words "Electric pick up!" before the post was taken down.
Further, while there is no further news on the arrival of the electric ute, rumours are there that it will be sharing its underpinnings, directly from the upcoming Fisker Ocean SUV, which is powered by an 80-kWh battery pack that provides the car an impressive 480 km of driving range.
Stay tuned with us to know more about the upcoming Fisker Alaska electric pickup.
Also read: Ferrari to introduce two EV SUVs after its 2022 Purosangue
You might also be interested in