Mazda CX-9 makes it to 2021 with updated infotainment and bump in price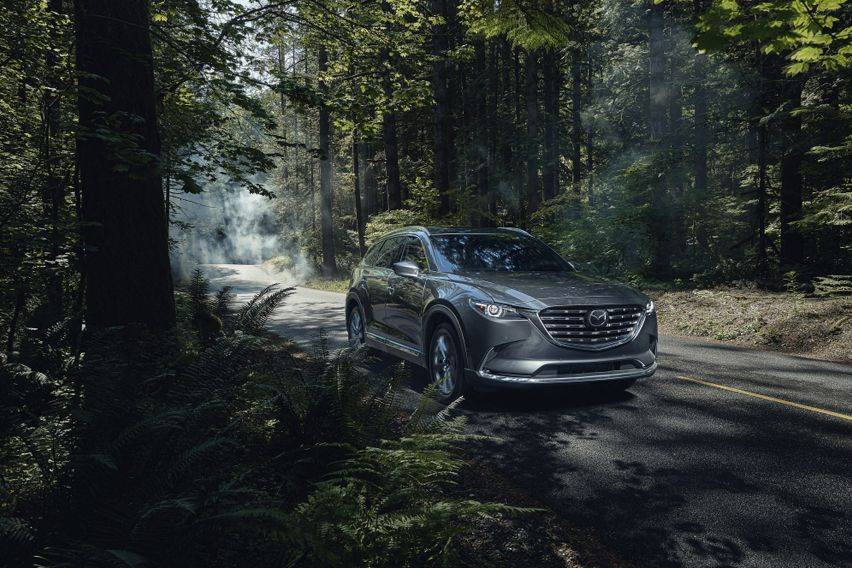 One of the best offerings in Mazda lineup, the CX-9 makes its way to the competitive SUV segment with a new infotainment system and price rise. The winner of 10 Best winning awards, CX-9 will be sporting a 10.3-inch infotainment screen beside a new Carbon Edition trim and a serious makeover in its styling.
Talking about the exterior styling of the car, Mazda has adopted a new grille and wheel design on the Signature model.
The most interesting highlight of the upcoming vehicle is the introduction of Carbon Edition. The new lineup embraces "Polymetal Gray" exterior paint besides pairing with a similar gloss black door mirrors and a unique gloss black front grille to add to the sharpness of the look. Driving the car is a 20-inch black metallic aluminum alloy wheel that promotes comfort inside the cabin.
Changes on the inside are highlighted by a standard 10.25-inch infotainment display that is further enhanced by red leather seats and black interior trim on the dash. The touch of black finish is further extended to door panels and handle bezels. Interestingly, the 2021 CX-9 will also be accompanied by a wireless charging pod.
Talking about the interiors on the Carbon Edition, it gets ventilated front seats and a heated steering wheel with a 7.0-inch gauge display. For efficient handling of the car, it also gets an eight-way power-adjustable driver's seat with lumbar support.
Apart from the updates over its fascia and the introduction of a new trim, the updated CX-9 also comes with a small bump in price for 2021. The entry-level Sport trim, now $35,060 (SD47817), increases by $70 (SD96), while the higher Grand Touring, now $43,040 (SD58,700), gets a price increase of nearly $400 (SD 545). All-wheel drive remains a $1900 (SD 2,590) option on all the vehicles except for the Signature trim, which only comes with all-wheel drive.
Also Read: 2021 Mazda 3 comes with major performance upgrades
You might also be interested in