2021 Nissan Ariya electric SUV revealed in production form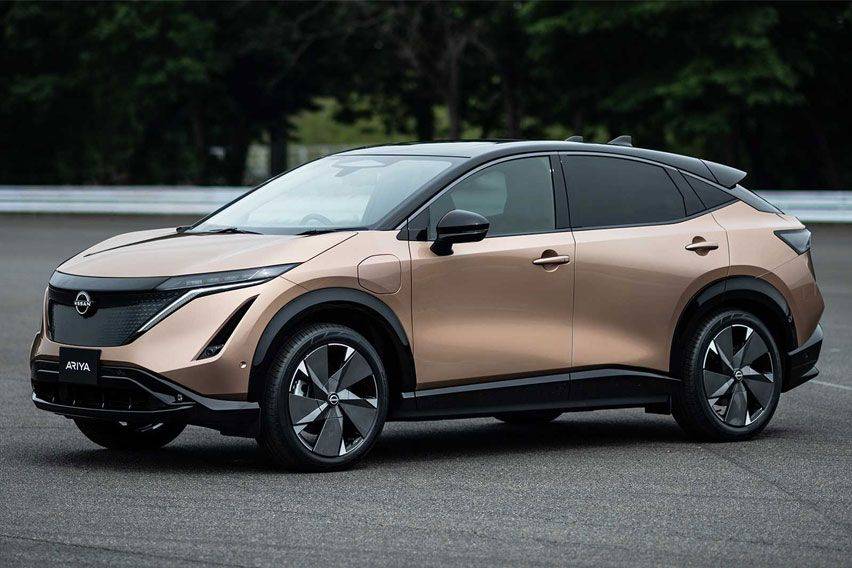 Nissan has taken the wraps off its first all-electric SUV, Ariya. It is a fantastic recreation exhibited at the 2019 Tokyo Motor Show. It exemplifies a gigantic bounce for the label in terms of performance, design, and technology. This electric beauty by Nissan will knock the Japanese market in mid-2021.
The SUV brings Nissan into the world of technology automobiles. It features a short bonnet, sweeping roofline, and a blush front end.
This car is endowed with amazing features such as ProPilot 2.0, hybrid voice control, 12.3 inches display for entertainment, seven cameras, and many more. This SUV is one of the most advanced cars in Nissan.
The 2021 Nissan Ariya is an amalgamation of technology and design. Its look is giving some high vibes. A defined clean surfacing, flared fenders, broad tail light that stays on while driving and a tailgate spoiler completes its look. Five-spoke 19-inch alloy wheels with 20-inch rollers are entirely stealing the show.
Its interiors are as futuristic as the exterior. It has a sterile and shipshape cabin that Nissan states the best in the class. The flat floor offers additional legroom for the comfort and convenience of the passengers. The zero-gravity seat outlines a slender design that gives up more space.
The dashboard displays traditional switches and buttons. The middle armrest console can bestride to suit the requirements of the driver, and it is crowned by a gear shifter. This provides a more comfortable driving experience.
It has two 12.3-inch screens for the infotainment instrumentation system. A new user interface is added with the hybrid voice control system and advanced language distinction.
Nissan Ariya is functional with ProPilot 2.0. It provides hands-off driving experience with road assistance. The system employs five mm-wave radar sensors, an advanced navigation system, and three-dimensional map data. ProPilot Park feature will allow drivers to park the car by utilising the intelligence key.

The 2021 Nissan Ariya is available in two different battery options, including  63 kWh and 87 kWh; both are available in all-wheel-drive and rear-wheel-drive. With 63 kWh battery, the single motor variant (rear-wheel-drive) can make up to a maximum power of 215 hp along with a peak torque of 300 Nm. While with the bigger battery, the single-motor SUV (rear-wheel-drive) can push up to a maximum power of 239 hp and the peak torque of 300 Nm.

On the other hand, the AWD variant features twin-electric motors. The smaller battery variant offers a power output of 335 hp/560 Nm, while the bigger battery can offer up to 388 hp power with 600 Nm of torque.
The new Nissan Ariya is expected to go on sale in Japan next year.
Also read: Audi e-tron comes with Black Edition and Vorsprung trim levels
You might also be interested in